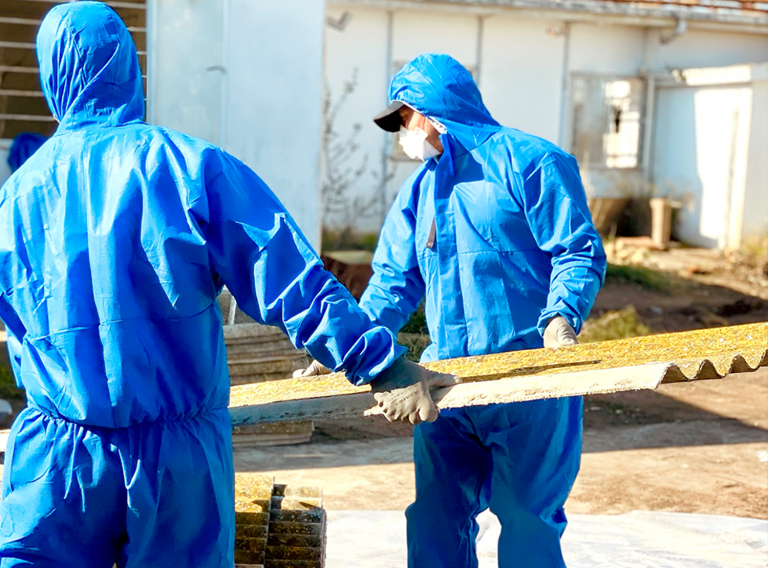 One of the main services of The Kameris Group of Companies is the asbestos removal.
Many buildings contain asbestos, which was used in spray-applied flame retardant, thermal system insulation, and in a variety of other materials. The removal of asbestos is highly important for safety and for the human health.
Our company has extensive experience not only in asbestos removal but also in its packaging, transportation and storage, until its final transfer for sanitary burial by the appropriate authority.
During the years we have undertake some of the biggest projects of asbestos removal in Cyprus, like the General Hospital in Nicosia, the Civil Registry and Migration Department, the Warehouse Building of Water Development in Paphos.